Bose takes the power of sound off-road in the Rebelle Rally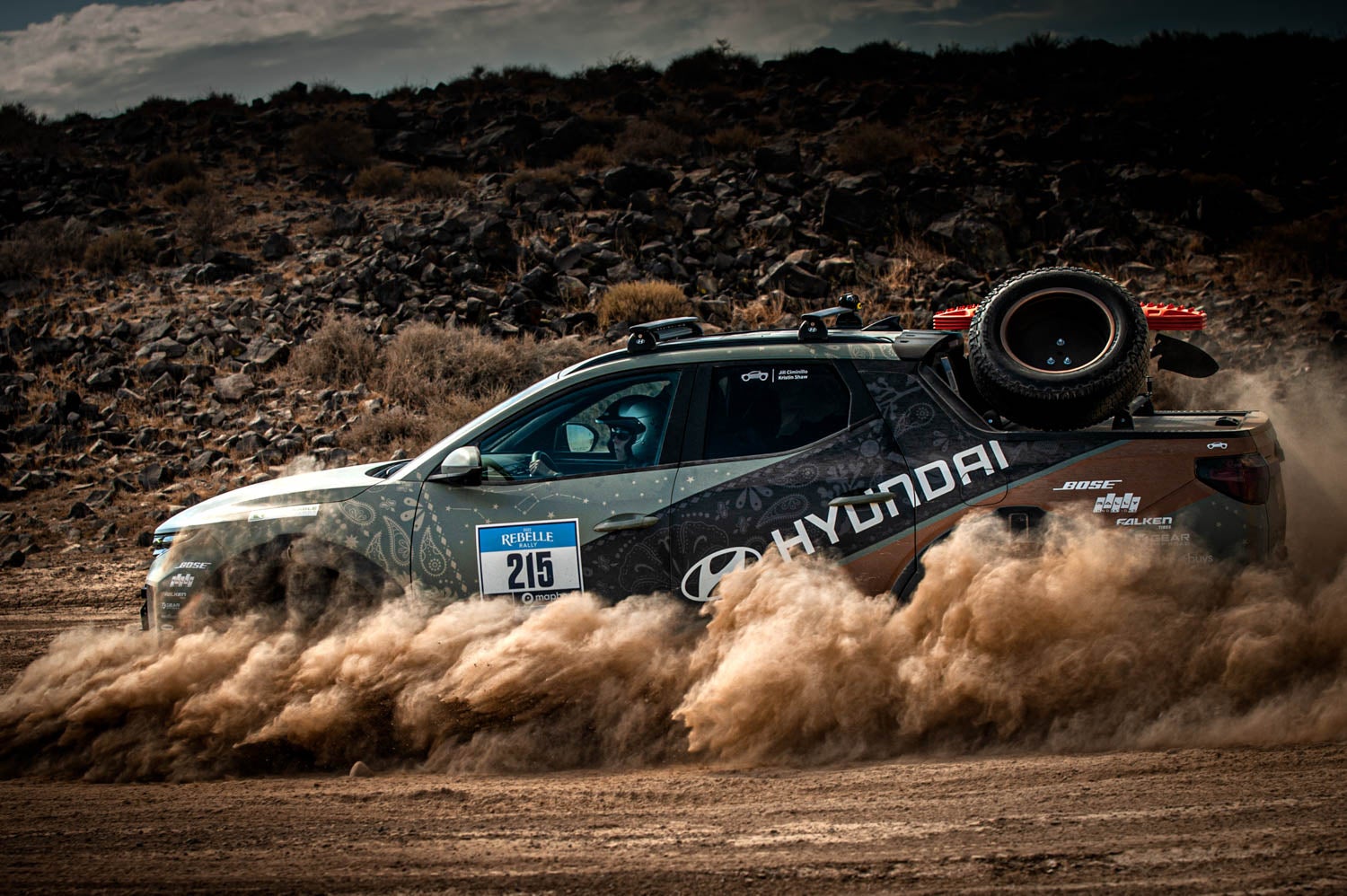 The Rebelle Rally is the first women's off-road navigation rally raid in the United States.
The race features a unique combination of driving and navigation as teams race to cover 2,500 kilometers of stunning desert terrain during eight days of competition. They're challenged and tested on time, distance, and checkpoints while having only maps, compasses, and roadbooks to guide them.
Bose proudly sponsored the "Brute Squad" team, automotive journalists Kristin Shaw and Jill Ciminillo, in this year's Rally. Our support was intended to help the team in get ready and be their best. Products to help focus during planning and training, and also to help unwind after intense rally driving. The team went on to navigate their Bose-equipped Hyundai Santa Cruz across the Nevada and California deserts before successfully crossing the finish line.